Joslin Rhodes' Charity Work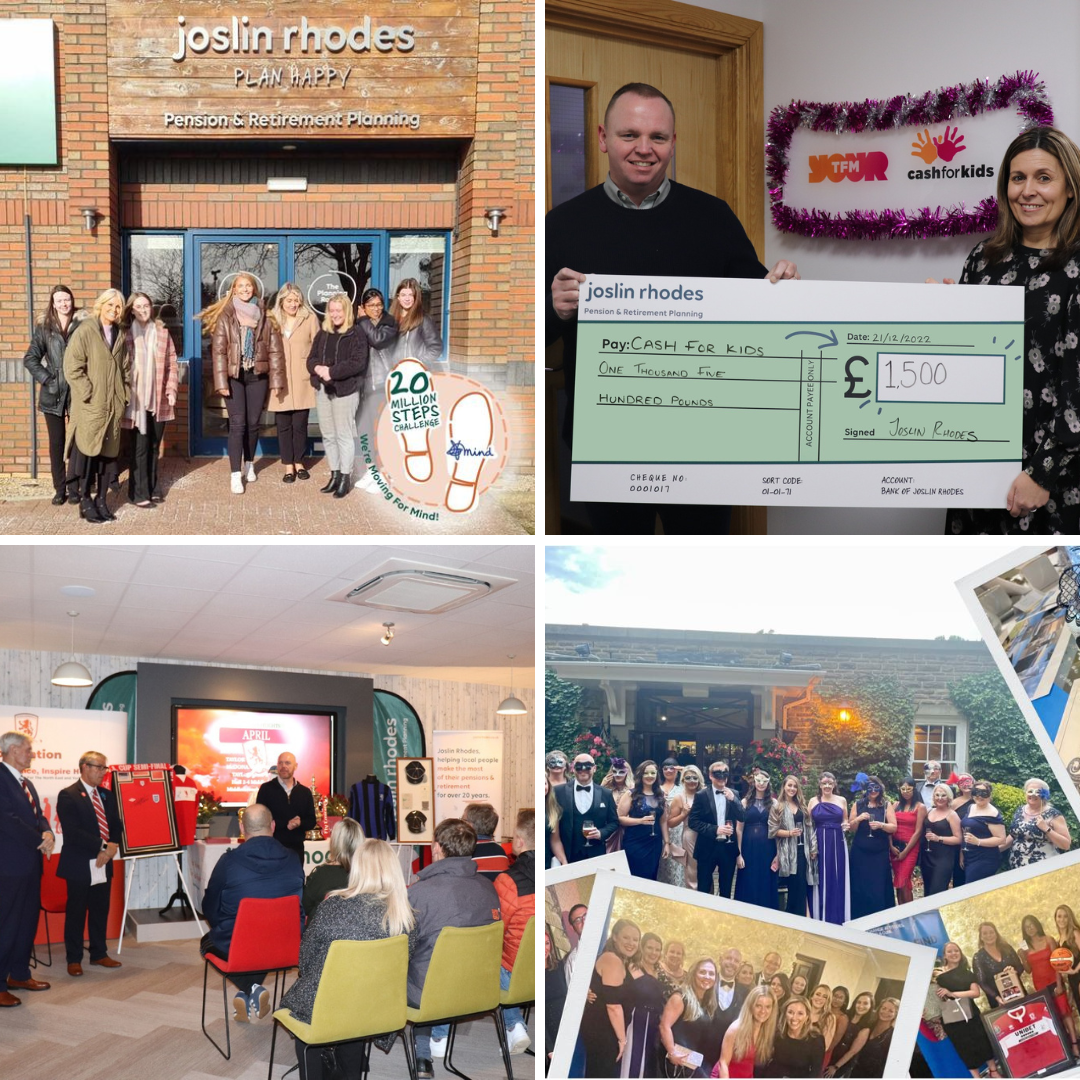 The Joslin Rhodes Team has been involved with supporting local and national charities throughout 2022. Over the course of the year a whopping £9,500 has been raised. A massive thank you to everyone one of our amazing clients and colleagues.
Read on to find out more about the worthwhile causes. 
Middlesbrough Football Club Foundation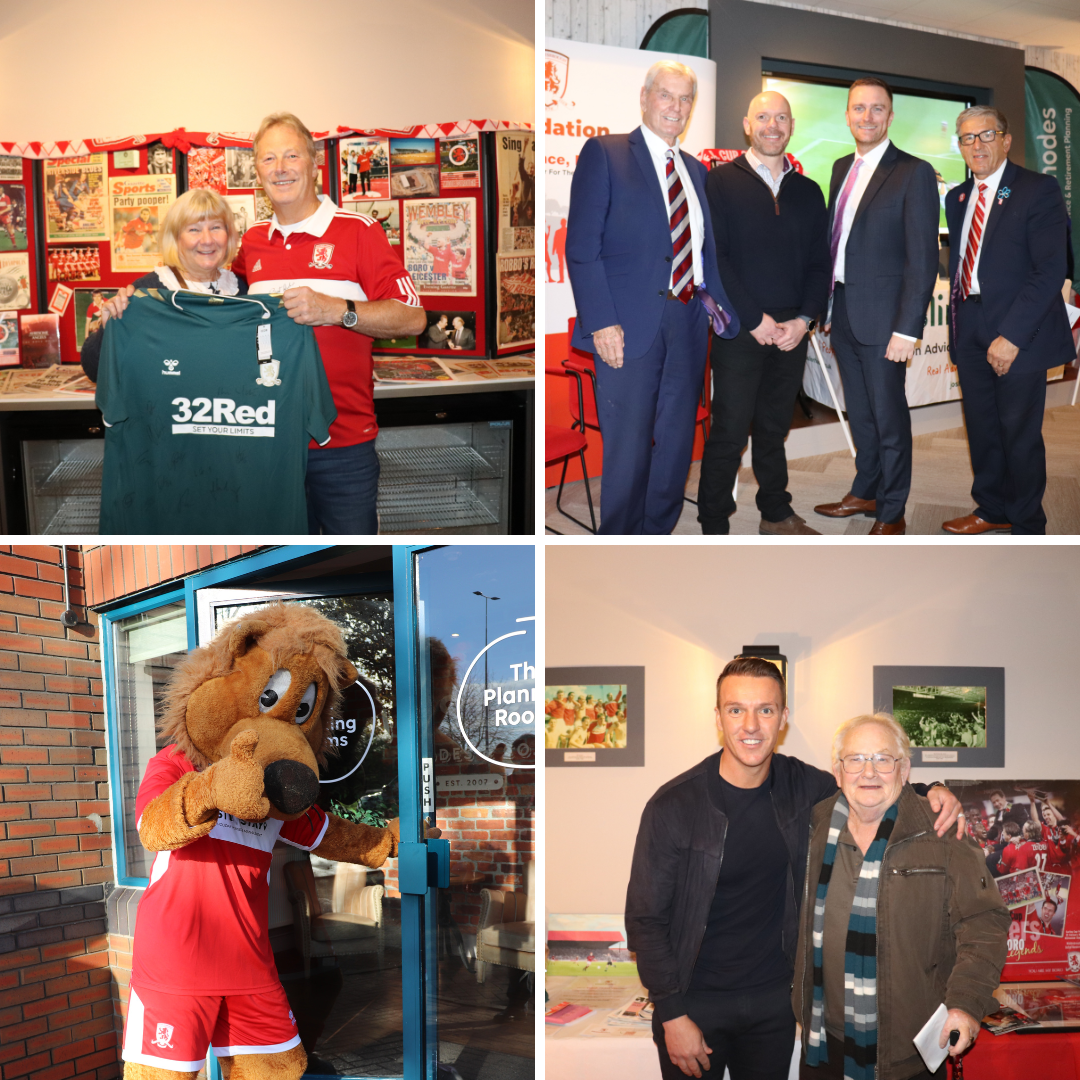 We welcomed the MFC Foundation ⚽ to our Stockton Planning Rooms and launched their Memorabilia Memory Room Exhibition to raise awareness of Dementia.
At this event we had Alan Peacock, Tony Mcmahon, and Gordon Cox reminiscing about their careers and memorabilia 🏅 that was brought by the Boro Shirt Museum and MFC Foundation. 
We also had 4 lucky raffle winners, on the night who got to take home some great prizes, including a signed Middlesbrough FC shirt and tickets 🎫, Craig Hatton print and a Bettys hamper. 
The event gathered some amazing coverage across press, TV and radio to really help raise the profile of the worthwhile work the Foundation does across the local community.
Listen to our CEO Neil talking about the event on BBC Look North and Zetland FM below 👇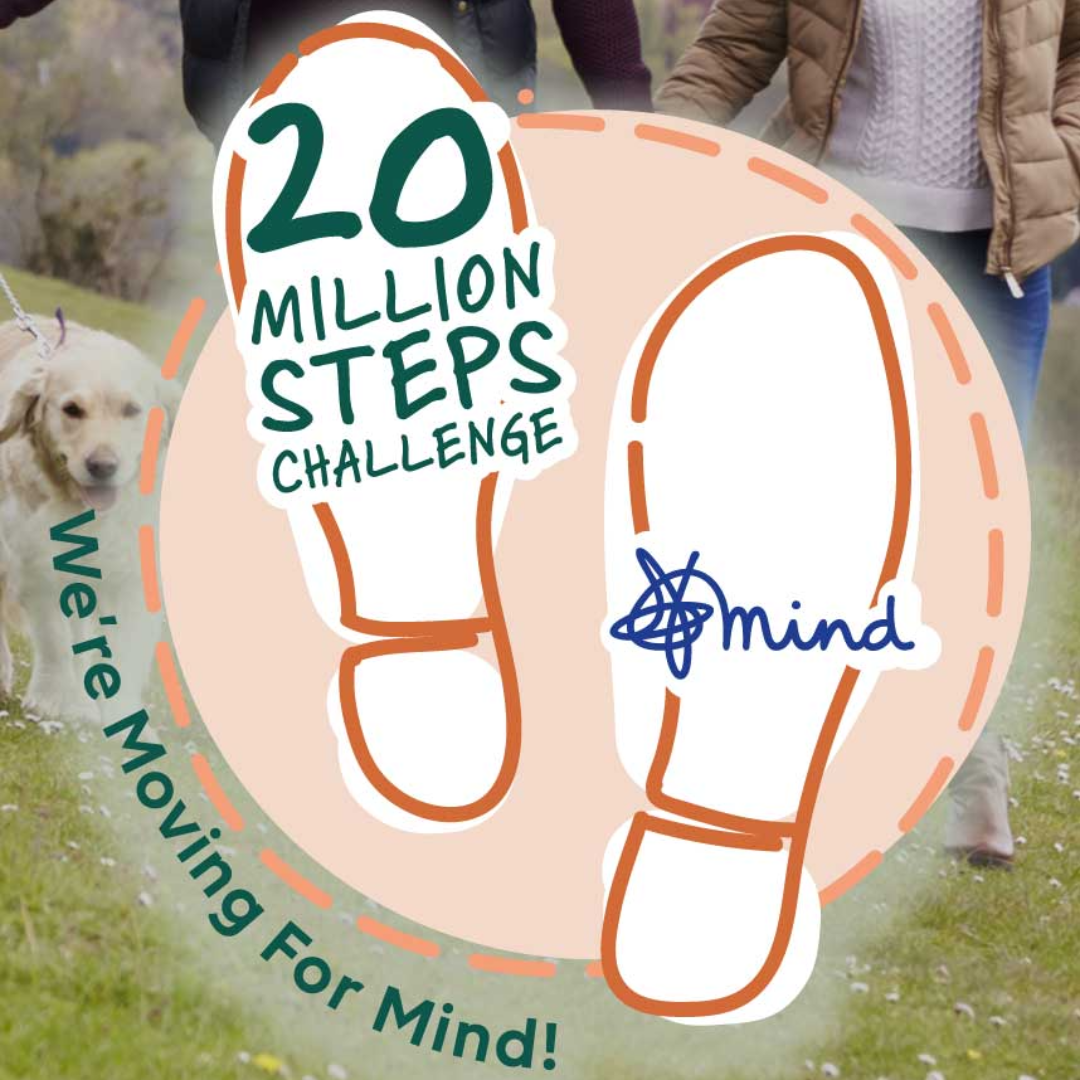 At the beginning of 2022 Joslin Rhodes completed a step challenge for Mind 👣. The team's challenge was to reach 20 million steps over 59 days. 
This goal would be met by any means necessary, whether thats's walking the dog 🐶 or having a dance around the kitchen 💃. 
As a team we ended the 59 days with a whopping 🎉 21,901,059 steps. We also were able to raise £465 for the mental health charity Mind. 
Thank you to everyone who supported us through this challenge.
To donate to Mind please click 👉 here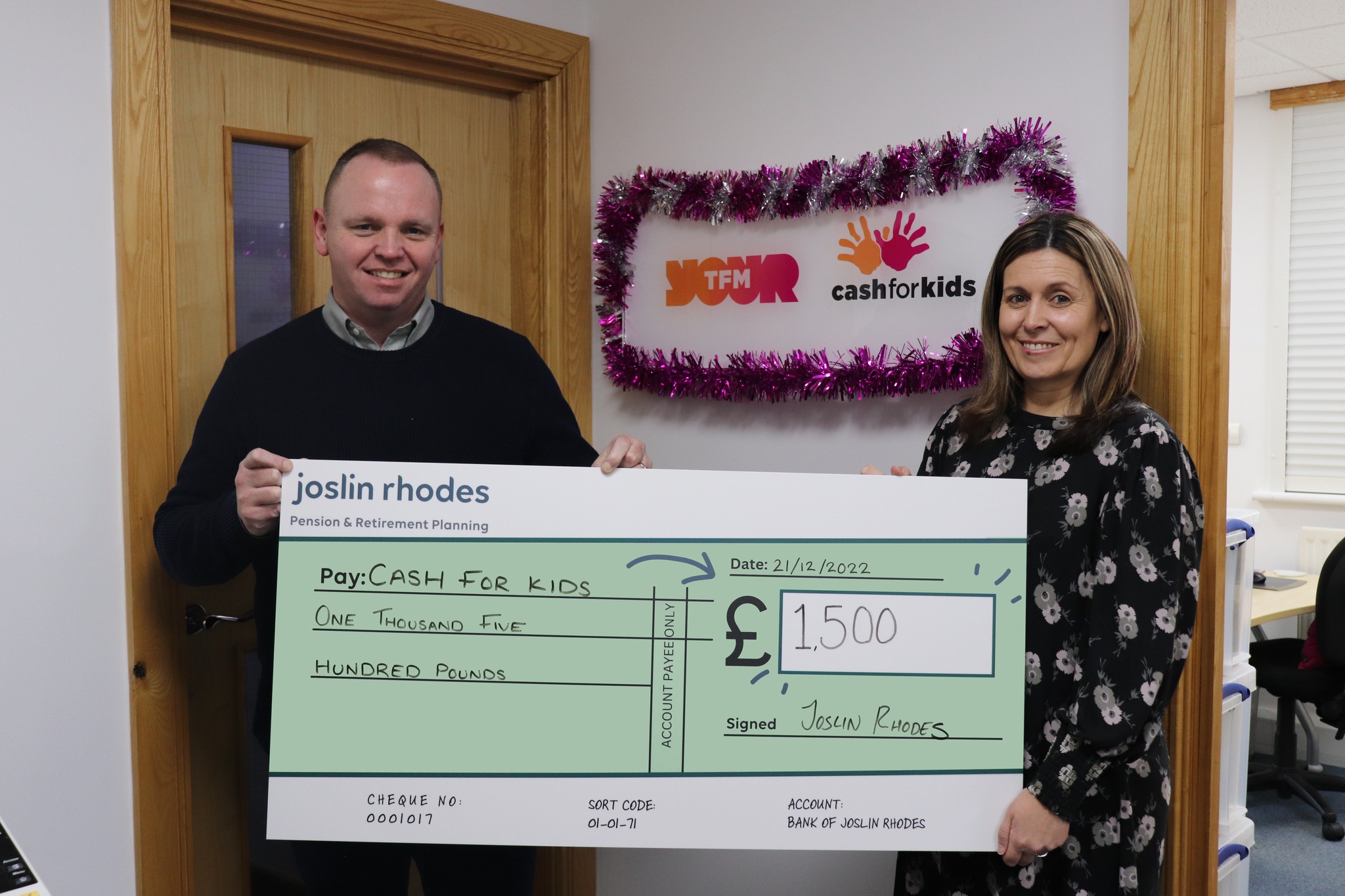 We've donated £1,500 to our local Stockton branch of the charity Cash for Kids, Mission Christmas!
Here's our Chief Operating Officer, Scott Day hand-delivering our donation.
Our donation has been used to buy Christmas presents for local children to give them the best Christmas possible!
To donate to Cash for Kids and help the kids that need it most visit 👉 here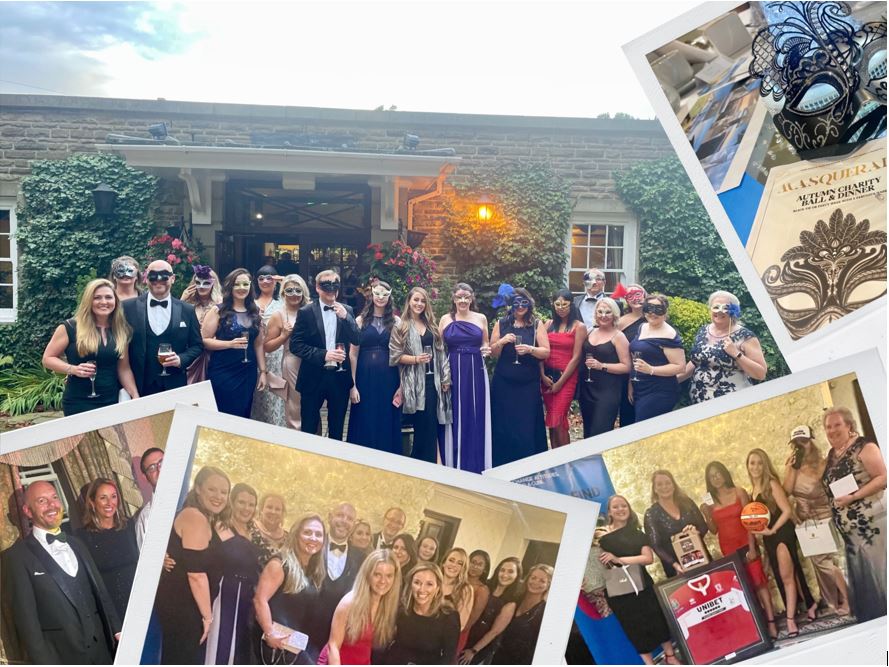 £4,300 of support was given to Parkinson's UK during the fabulous Masquerade Ball which Yarm School pupil Katherine Henley organised.
The Joslin Rhodes team had a great time at the masquerade ball, with a lovely evening of dinner and dancing 🕺. 
To donate to Parkinsons click 👉 here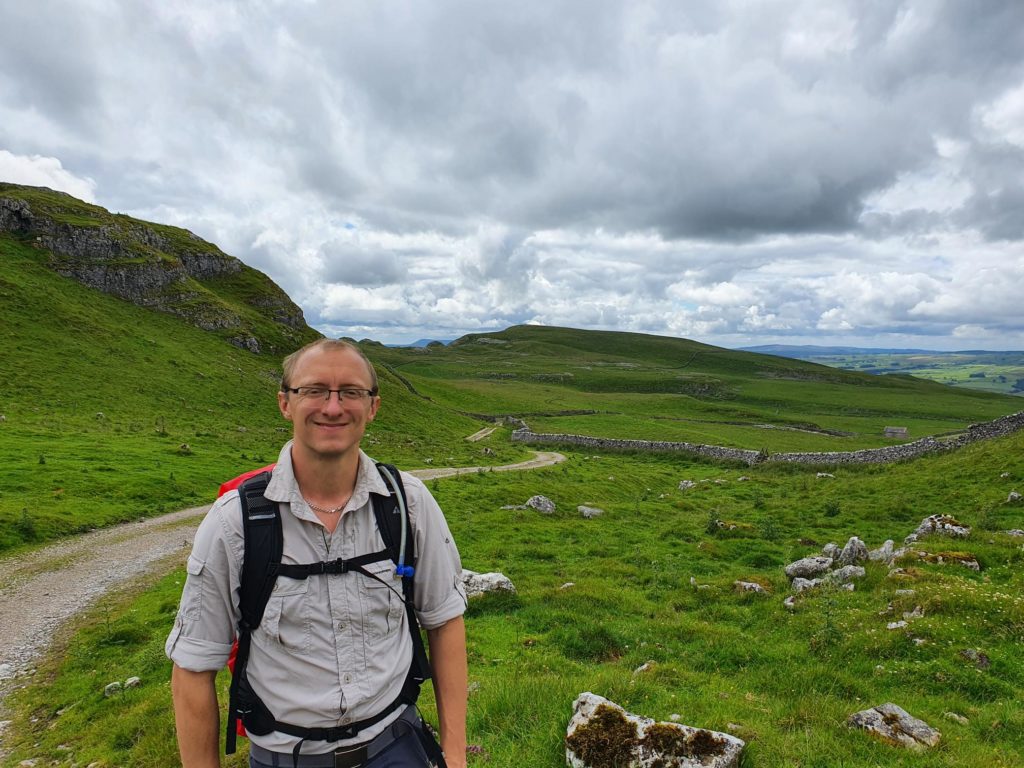 Tom our Compliance, Training & Business Services manager, is wife Amy and Amy's dad went on a mammoth hike, raising money for Macmillan Cancer Support
The three signed up to the Northumberland Mighty Hike after Amy's dad had a heart attack and decided it was time to improve his health.
They raised money a very impressive £788 for Macmillan Cancer Support
If you would like to donate please click 👉 here
Upcoming Events
Free Estate Planning Workshop
Tuesday 7th February and 6pm – 7pm at our Stockton Planning Rooms
From Wills to Lasting Power of Attorney, Inheritance Tax to Care fees Planning, this workshop covers everything you need to know when it comes to estate planning.
To book your place 👉 click here to pop us your details and we'll save you a seat.
Free Pension Workshop
Tuesday 24th of January 6pm – 7pm at our Stockton Planning Rooms
To book your place 👉 click here to pop us your details and we'll save you a seat.
Sharing's Caring – Recommend a Friend Scheme
Do you know someone who could also benefit from our help and advice?
If we think we can help, we'll offer them a free consultation and send you a little something to say thank you 🎁
Click the button below to find out more…
Other articles
Do You Really Need a Will?
Did you know that 50% of UK people die without making a valid Will?
But do you really need one?
Today we speak with Andrew from our Estate Planning Team about do you need a Will…
Joslin Rhodes Heroes
Once a month the Joslin Rhodes Team puts in their nominations for a team member to win the Glenn Warwick Award 🏆.
Click here to read more about our recent award winners
.
Meet the team
Here we give you a peak behind the curtain at Joslin Rhodes👀.
In this issue we talk to Becky, from our Client Engagement Team.
Click here to find out about Becky and her role at Joslin Rhodes.
Talk To The Experts
Ready to talk? Our friendly team are here to help. Simply pop a few details into the form and we'll be in touch.
Real Advice, For Real People
We'll show you:
When you can afford to retire
How much money you'll need in retirement
How to make the most of your pensions and other assets to fund your lifestyle
4.9 out of 5 stars on VouchedFor

"I cannot find fault with the service we received. From the warm yet professional welcome to the financial advice we were given. You as a company should be proud of the service you are providing"

Mr. W