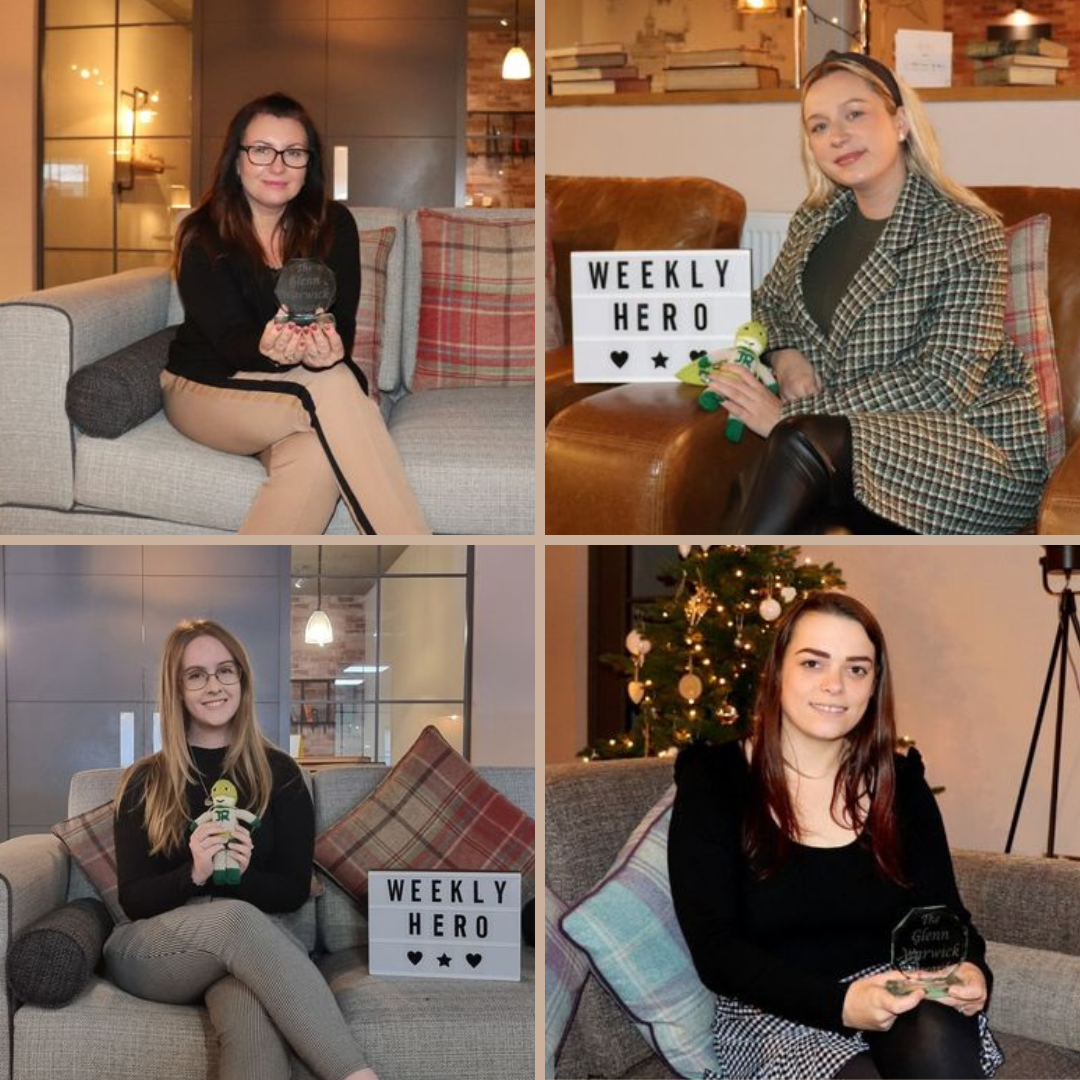 At Joslin Rhodes we have two special awards.
One of which is the Weekly Hero Award. This award is given to a member of the team who is excelling in their role. 
The second is the Glenn Warwick Award. Glenn was a former member of the Joslin Rhodes Team who sadly passed away.
The award celebrates his memory and is given to those who go above and beyond in aid of our clients and colleagues.
The winner is chosen by the senior leadership team at the end of the month.
Award winners are chosen for how they embody our core values. These are:
We tell it like it is 💬 – We believe in honesty, we don't sugar coat it, we give you the facts so you have the power to make informed choices.
We champion the human outcome 🙌 – At the end of the day you don't reminisce about your pension or investments. You reminisce about things you used them for. So, whether that's retiring early to spend more time with loved ones, going on holiday to all the places you've dreamed of, or simply knowing you've enough for what matters to you. That's what really counts.
We simplify to empower 💡 – We share information in simple easy to understand terms, without the Jargon, so you feel like an expert too.
We give warmth and comfort  ❤️ – We genuinely care about people feeling part of us, both our clients and colleagues. It's about helping you achieve the lifestyle you really want, safe in the knowledge everything's going to be OK.
We put the WOW into everything we do 🤩 – From our building to our people and our processes, we aim high, we pride ourselves on doing it better, much better.
Here's some of our recent winners: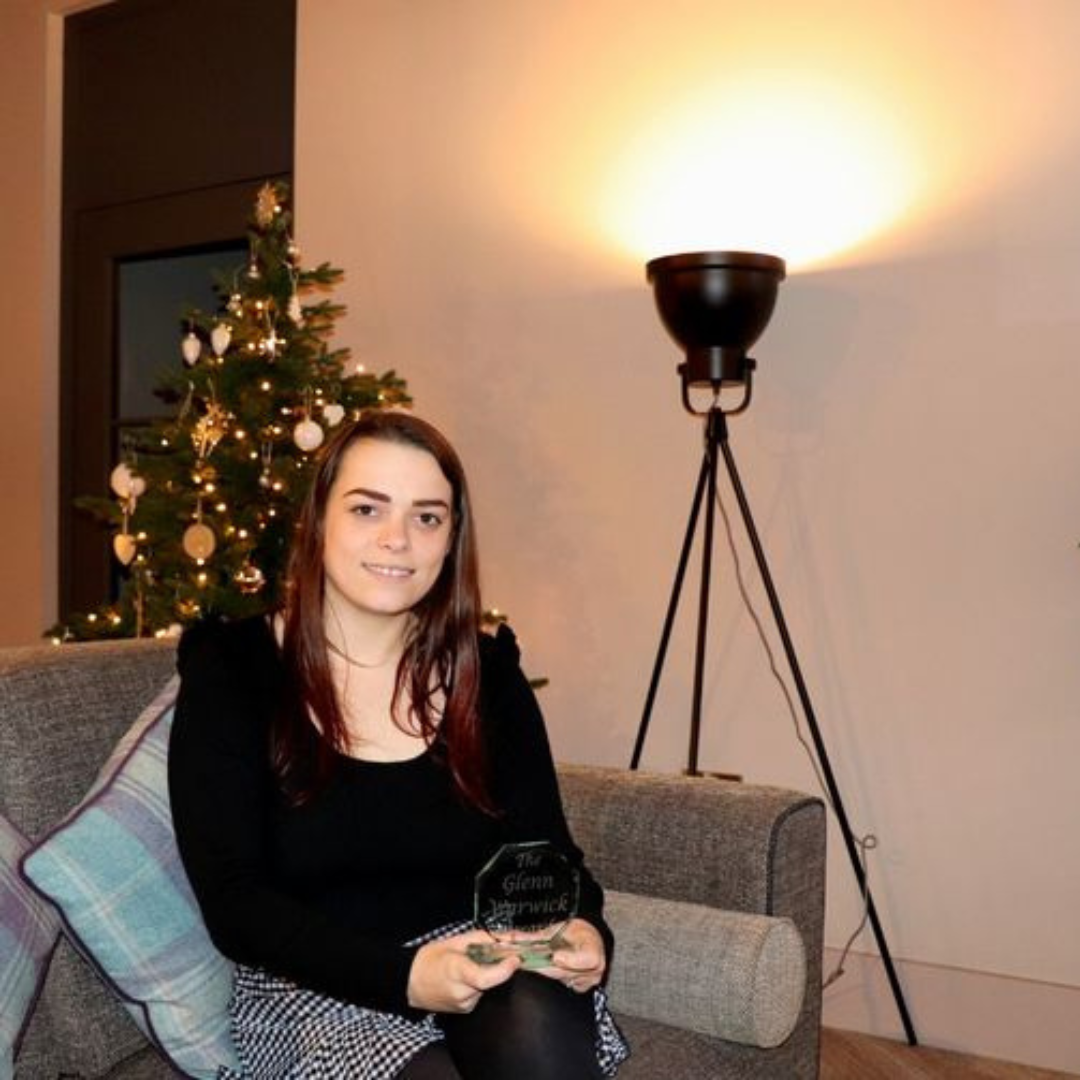 Natalie was Joslin Rhodes' most recent winner of the Glenn Warwick Monthly Hero Award.
Natalie works in the Marketing Team as the Social Media & Events Manager.
She received her nomination for her 'outstanding work, securing radio, TV, and newspaper coverage to raise the profile of the MFC Foundation Football Memorabilia Memory Room Exhibition'.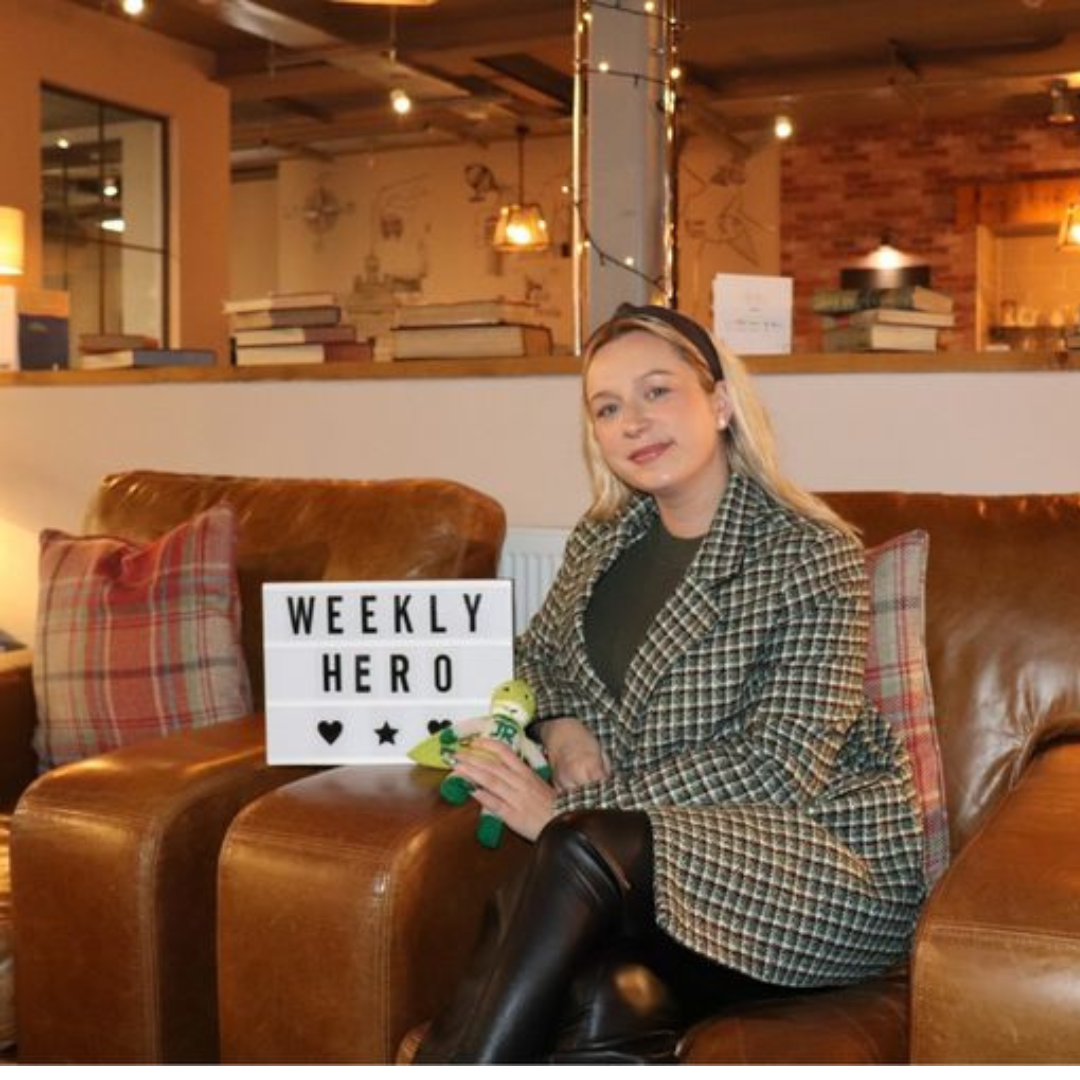 Georgia was nominated for the weekly hero award because 'she puts WOW into everything that she does, as well as going above and beyond for our amazing clients'.
Georgia is a part of Joslin Rhodes Planning Team.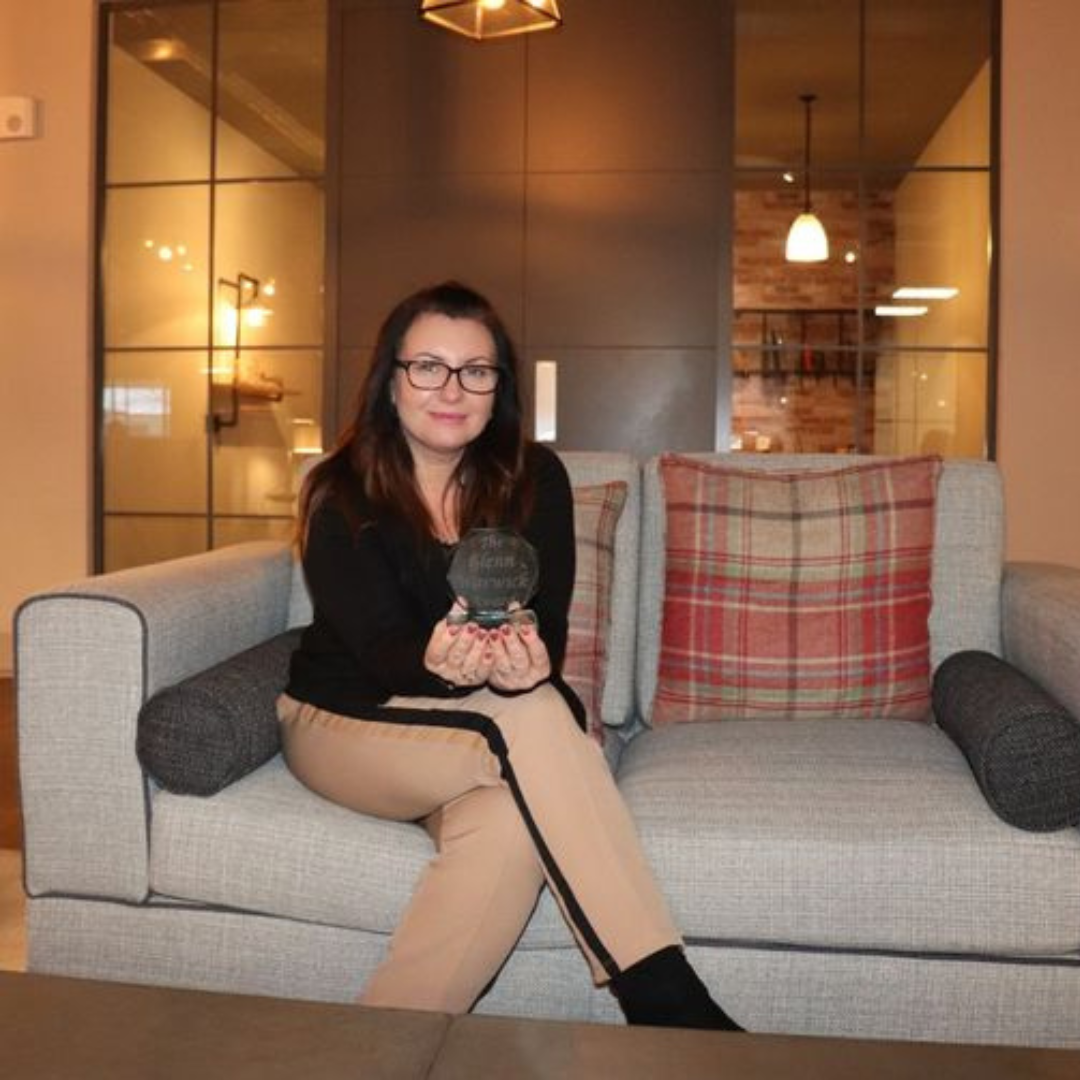 Yvette, from our Business Support Team, was nominated for 'going above and beyond, and always putting 110% into everything she does!'.
Yvette is our Business Support Administrator.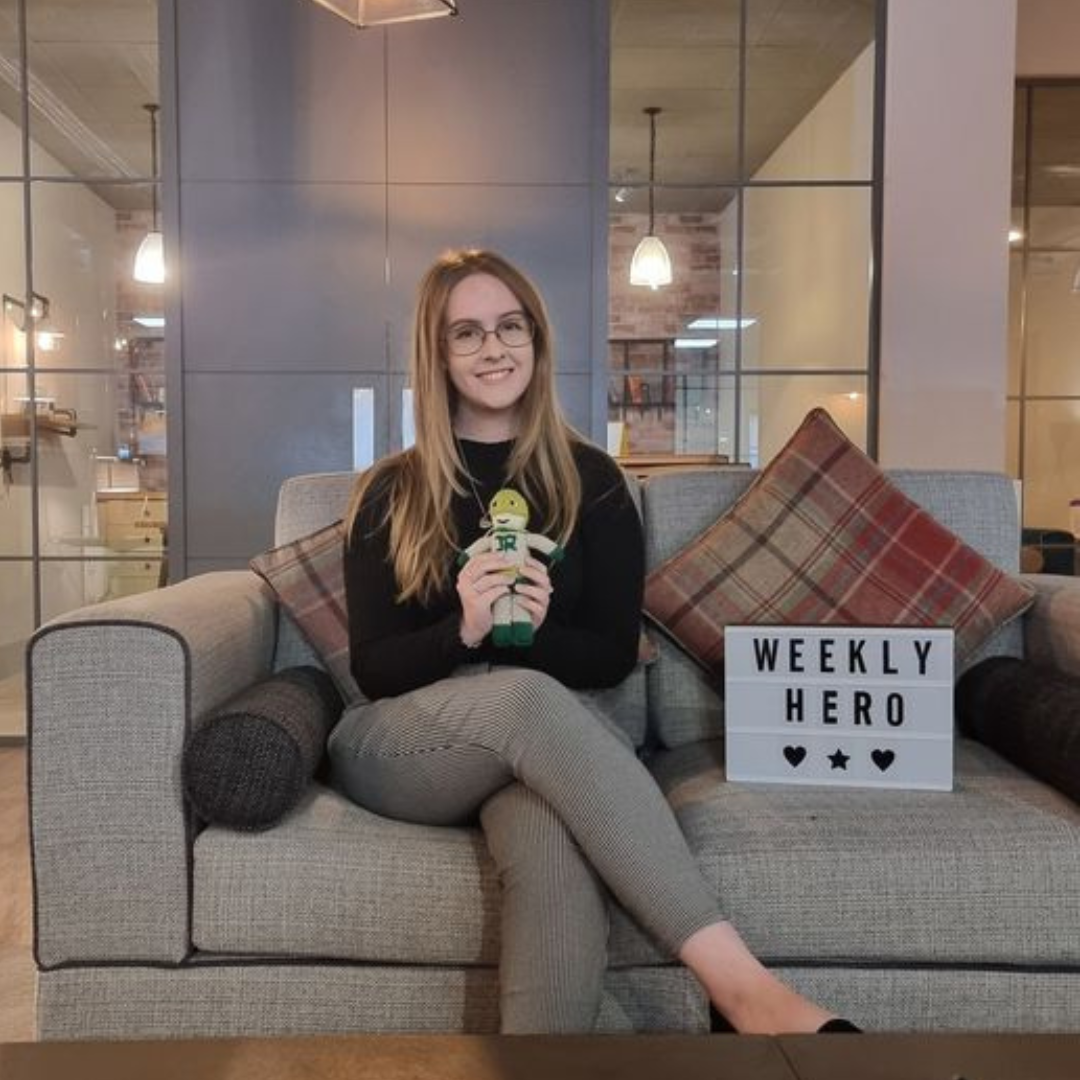 Amy was also awarded the Joslin Rhodes Hero of the Week award for  'putting the WOW into everything that she does'.  
Amy works in Business Support as an Assistant Accountant.
Upcoming Events
Free Estate Planning Workshop
Tuesday 7th February and 6pm – 7pm at our Stockton Planning Rooms
From Wills to Lasting Power of Attorney, Inheritance Tax to Care fees Planning, this workshop covers everything you need to know when it comes to estate planning.
To book your place 👉 click here to pop us your details and we'll save you a seat.
Free Pension Workshop
Tuesday 24th of January 6pm – 7pm at our Stockton Planning Rooms
To book your place 👉 click here to pop us your details and we'll save you a seat.
Sharing's Caring – Recommend a Friend Scheme
Do you know someone who could also benefit from our help and advice?
If we think we can help, we'll offer them a free consultation and send you a little something to say thank you 🎁
Click the button below to find out more…
Other articles
Joslin Rhodes Charity Work
This year the Joslin Rhodes team has been involved in charity work with Macmillan Cancer Support, Cash for Kids, Parkinson's Uk, Pancreatic Cancer UK, the High Tide Foundation, Butterwick Hospice Care, and the Lily Foundation.
Meet the team
Here we give you a peak behind the curtain at Joslin Rhodes👀.
In this issue we talk to Becky, from our Client Engagement Team.
Click here to find out about Becky and her role at Joslin Rhodes.
Do You Really Need a Will?
Did you know that 50% of UK people die without making a valid Will?
But do you really need one?
Today we speak with Andrew from our Estate Planning Team about do you need a Will…
Talk To The Experts
Ready to talk? Our friendly team are here to help. Simply pop a few details into the form and we'll be in touch.
Real Advice, For Real People
We'll show you:
When you can afford to retire
How much money you'll need in retirement
How to make the most of your pensions and other assets to fund your lifestyle
4.9 out of 5 stars on VouchedFor

"I cannot find fault with the service we received. From the warm yet professional welcome to the financial advice we were given. You as a company should be proud of the service you are providing"

Mr. W