Equity Release to Buy a Holiday Home Abroad?
Many people dream of one day owning a holiday home abroad- but is it possible to use equity release to make this dream a reality? First, you need to find out whether or not it's a feasible option for you. So, can you use equity release to buy a holiday home?
Yes, you can use the funds from the equity release to buy a holiday home abroad or overseas either as a purchase outright or towards a deposit.
It's a great way to get the most out of your property and enjoy some sunshine and relaxation in retirement. Many people around the country have used equity release to follow their retirement dreams and buy a second property.
The most popular way of doing this is via a lump lifetime mortgage. This type of equity release allows you to release all of your home's equity upfront so you can use the funds towards a home purchase or deposit.
There are a number of things to consider before you go ahead with this though, with you take our equity release service on your current home, you will be required to live in for the last least six months for every year, meaning you will not be allowed to relocate permanently. This is because equity release is required to be done on your primary residence.
Here is a quote from an equity release article at the telegraph. Mr Wilkie said: "Lots of our customers see themselves splitting their time between the UK and abroad. It's not just sunnier climates they're after.
They may have family abroad, fancy an alpine winter or want to experience new cultures. As long as they maintain the property, are a UK taxpayer and reside in their UK home for at least 183 days a year, they should be adhering to the terms and conditions of the lifetime mortgage."
Of course, if you don't mind spending 6 months in the sun and 6 months back in the UK then equity release may be a solution for you. You could spend the winter months abroad soaking up the sun and the summer months back in the UK.
Example of using a lifetime mortgage to purchase a home abroad
Mrs and Mr Jones have an outstanding mortgage of £40,000, however, their home has a market value of £200,000. They are both aged 56.
Based on their homes value and their age they can release a maximum of £150,000 in equity from their home. However, once their mortgage is paid off the total value of equity left will be £110,000 for the purchase of a holiday home.
Alternatives ways to buy a holiday home abroad
Equity release is just one way of freeing up homes for a holiday home or property abroad, but in fact, there are many alternatives to equity release.
You can use a lump sum payment from your pension or downsize your home to potentially free up funds for a home abroad.
Another option is to take out a mortgage on the holiday home, though you'll need to be comfortable with the idea of taking on two mortgages at once.
This is a perfectly viable option for many people, but it's important to make sure that you'll be able to afford the mortgage payments on both properties and that you're comfortable with the idea of potentially losing money on the investment.
You could also consider selling your current home and using the proceeds to buy a holiday home outright. This option may be more desirable if you're not comfortable with the idea of taking on a new mortgage.
Can I use equity release on a holiday home?
Yes, you can get equity release on a holiday home however because it is not your sole residence you may be able to borrow less than you would normally and the loan value be capped at a certain percentage.
Can you get equity release on non-standard construction?
UK Equity release providers have strict rules on property that are accepted. The types of property that would be classed as non-standard properties include:
Timber Houses

Steel Frame Houses

Concrete constructed homes

Tin roof homes

Other non-standard construction of homes.
Can you get equity release on a flat?
You can get equity release if you own a leasehold or freehold flat or property if also you own the leasehold. In the event that you do not have a lease, you will be able to construct the leasehold title along with the equity release.
Conclusion
In conclusion, an equity release can be used to buy a holiday home abroad, but you will need to adhere to the terms and conditions of the product. There are a number of other options available, so it's important to consider all of your options before jumping into that dream holiday home overseas.
We would recommend speaking to an advisor like Joslin Rhodes, who can help weigh up all your options. You can start by using our equity release compound interest calculator to work out the maximum you can lend on your property. It can also be a good idea to use an approved UK equity release provider who is part of the equity release council.
How age impacts lifetime mortgage interest rates
They set a percentage release amount (or Loan To Value) for each plan by age. The older you are, the more equity you can get out of your home. That's not all.
It doesn't matter how old you are when you get a loan, but your age does affect how much you can borrow. Because the closer you are to borrowing all of the money you can, the higher the equity release interest rate will be.
Personal loan
Personal loans, like secured loans, are often geared at those who are still working and receiving an income rather than those who are nearing retirement.
If you simply need to borrow a little sum over a short period of time, personal loans are usually a better alternative than secured loans.
Secured loan
In terms of age restrictions, secured loans will favour younger borrowers over older borrowers who are qualified for equity release plans. A secured loan, also known as a second charge mortgage, allows you to acquire more funds while offering your property as collateral to the lender.
They are normally available to anyone in the United Kingdom who is a current homeowner with adequate equity in their home and a consistent income.
Can equity release be used to buy a second home or property?
Remortgage
If you're not currently bound into a specific fixed or tracker rate, you could explore remortgaging your existing arrangements as an alternative to one of the above options. Again, this alternative would benefit people who are still making a living and have enough equity in their homes.
What alternatives are there to equity release if im under 55
One alternative to an equity release mortgage would be to consider selling your existing property and downsizing to a smaller one.
So, for example if your main residence was sold for £400,000 and you bought another for £250,000 you would have released £150,000 equity whilst avoiding any interest costs and/or fees associated with an equity release scheme.
However, the desire to downsize does not always coincide with the need to raise extra money. This is when an equity release mortgage may best suit your requirements.
What are the alternatives to equity release if I'm over 55?
Retirement Interest Only (RIO) mortgage
Retirement interest-only (RIO) mortgages allow you to borrow money in retirement and repay the interest on a monthly basis until you die, sell your property, or move into a care home. The debt is repaid after your house is sold.
However, while you may be able to borrow larger amounts with this option, you will also need to pass an affordability assessment, so it may only be suitable for individuals with a regular, set retirement income.
How can Joslin Rhodes help me?
At Joslin Rhodes we offer you a first-class intimate service tailored to your own specific needs with access to the most experienced financial advisers.
If you have any further questions please don't hesitate to get in touch by pressing the button below
For Further Reading …
How long does equity release take
Don't take our word for it…
Meet some of our clients and see what they think of us,
the PlanHappy process and how it's helped them do what they wanted…
Why choose Joslin Rhodes?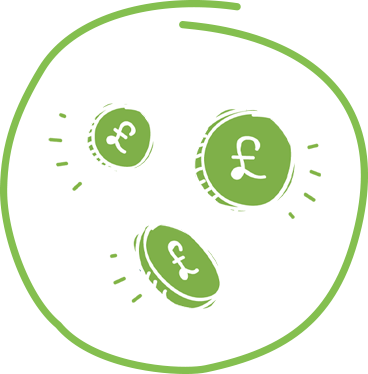 Over £190 million
We're trusted to manage over £190 million of our clients funds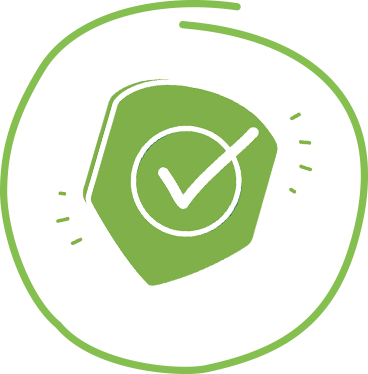 FCA Regulated
We're authorised and regulated by the Financial Conduct Authority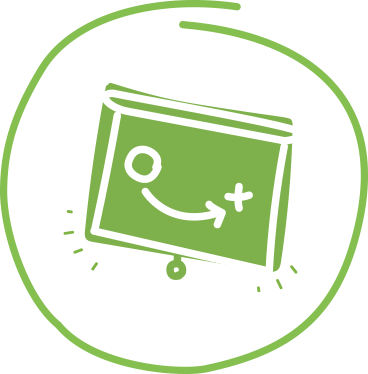 Proven Process
The unique PlanHappy Lifestyle Financial Planning process has been specifically designed to help you get what you want
Talk To The Experts
Ready to talk? Our friendly team are here to help. Simply pop a few details into the form and we'll be in touch.
Real Advice, For Real People
We'll show you:
When you can afford to retire
How much money you'll need in retirement
How to make the most of your pensions and other assets to fund your lifestyle
4.9 out of 5 stars on VouchedFor

"I cannot find fault with the service we received. From the warm yet professional welcome to the finanical adive we were given. Yo as a company should be proud of the service you are providing"

Mr. W