Pension Advice & Retirement Planning That's Local To You
Teessiders, it's time to take control of your pensions & retire with confidence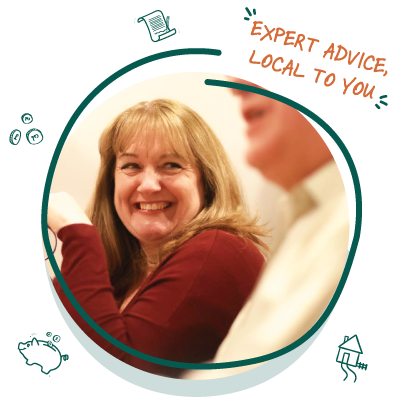 As UK Pension Specialists, our team has been planning happy retirements in Teesside for over 20 years.
With us, you'll get 'Real Advice, For Real People'. We won't talk jargon and we'll never promise something we can't control.
And because we know there's lots to think about, our unique PlanHappy Process is designed to help you make sense of it all.
We'll look for ways to consolidate your pension pots, avoid financial risk, minimise tax and most importantly, help you make the right choices for your money.
We're invested in your future
Speak with us today to arrange your no-cost meeting (worth £500) with one of our local pension & retirement experts.

Take control of your pensions.
Let's remove the worry and hassle and make things simple for you.
Why choose Joslin Rhodes?

Independent Financial Advice
We're not tied to specific providers, meaning we'll find the best options for your Pensions from across the market.

Authorised & Regulated
We're authorised and regulated by the Financial Conduct Authority, the UK's Financial Services regulator.


Helping Local People Across Teesside For Over 20 Years.
Our Advice Service Covers – Middlesbrough, Stockton-on-Tees, Darlington & County Durham.
UK Pension Advice Specialists
FCA Regulated
We Manage Over £200 million of Client Funds
 Thousands of Happy Local Clients
 Established For Over 20 Years
A Bit About Us
Here at Joslin Rhodes, we've been helping local people make the most of their pensions & retirement for over 20 years.
We're passionate about making sure everyone has access to the right pension advice that will really free them to love the retirement they've spent their lives working towards.
As a team of Independent Financial Advisers specialising in pension advice & retirement planning, we're here to help you make the right choices for your money.
Watch the video below to see us in action.
When it comes to your pensions, it's important to know who you can trust. Joslin Rhodes is fully authorised and regulated by the FCA.
FCA Regulated Financial Advisers Near You
Our advisers are qualified to advise you on the ins and outs of cashing in a pension, taking a lump sum, pension drawdown, annuities, transferring your pensions, tax implications, early retirement and how to protect your estate from care fees.
You'll get expert, independent financial advice to avoid risks, minimise tax and make the right choices about how best to withdraw money from your pension.
Our team's based on Preston Farm in Stockton, just next to the Porsche garage.
Our Address: Joslin Rhodes, The Planning Rooms, Wellington Court, Preston Farm, Stockton on Tees, TS18 3TA
Our Tel: 01642 52 55 11
Don't just take our word for it
Meet some of our happy clients and see what they think of us, and how we've helped them...
Request your free call back
Enter your details below to arrange a call with our local pension advisers