Are you working longer than you need to?
Join the thousands of Teessiders who we have helped shave years off their retirement age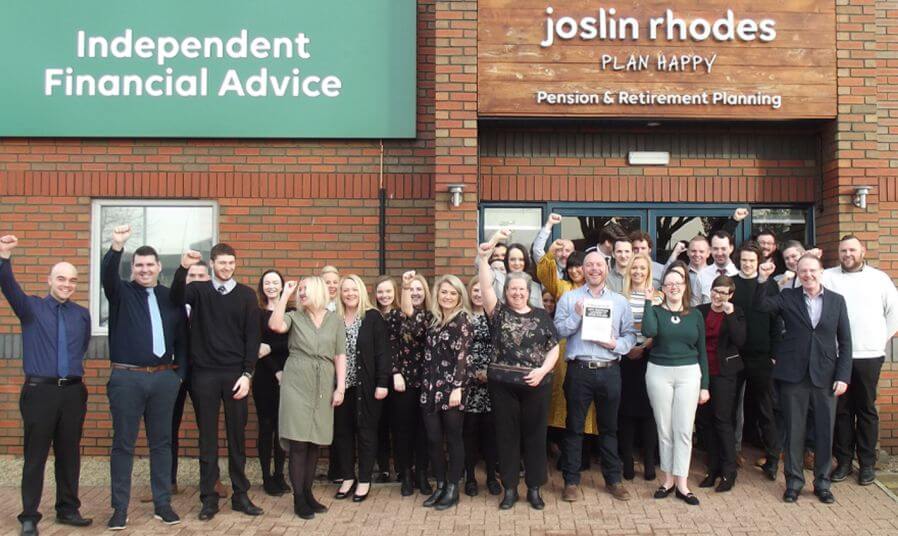 How does it work?
If you're reading this, you've probably got questions such as…
I have enough to afford to retire?
Will I always have enough, and not run out of money in later life?
Can I make sure my family are looked after when I'm gone?
Whatever your questions, we're experts at helping you get the answers you're looking for and may even answer some you've not thought of.
Getting the right pension advice is crucial to your financial future.
Joslin Rhodes is all about people
Joslin Rhodes is all about people. We're there to help you get the future lifestyle you want, whether that's water-skiing in exotic locations or relaxing at home.
It's our job to help you use your assets to give you the things you want in life by combining life coaching with financial advice to get you the best future your assets can give.
The problem many people face is that they don't know where to go for impartial, expert pension advice.
We're here to help you make sense of pensions so that you can have a secure retirement.
Joslin Rhodes are completely independent and not affiliated to any single provider. The pension advice we give you will be impartial and unbiased.
Our unique process
Using the unique PlanHappy Lifestyle Financial Planning process we'll coach you through the kind of lifestyle you want in the future. It's only through deciding what life you want we can work out the best way to get you it.
We'll help you work out what you want to do in the future then do the money bit to work out how to get you it.
So, all you need to do is get on with enjoying life.
After all, isn't that what life's all about?
✓

Retirement Planning Specialists 
✓

Over 20 years trading in Teesside
✓

 We manage over £190 million of client funds
✓

Thousands of happy local clients
✓

 FCA Regulated
A few words from our CEO, Neil Parker
"We love working with local, hard working folk, we aren't for premiership footballers and multi-millionaires. I grew up on Teesside where you work 'til you drop and save for a rainy day.
Times have changed, and I am passionate about making sure everyone has access to the financial planning that will really free them to love the retirement they've spent their lives working towards".
We get it, you need proof…
Don't take our word for it…
Meet some of our clients and see what they think of us,
the PlanHappy process and how it's helped them do what they wanted…