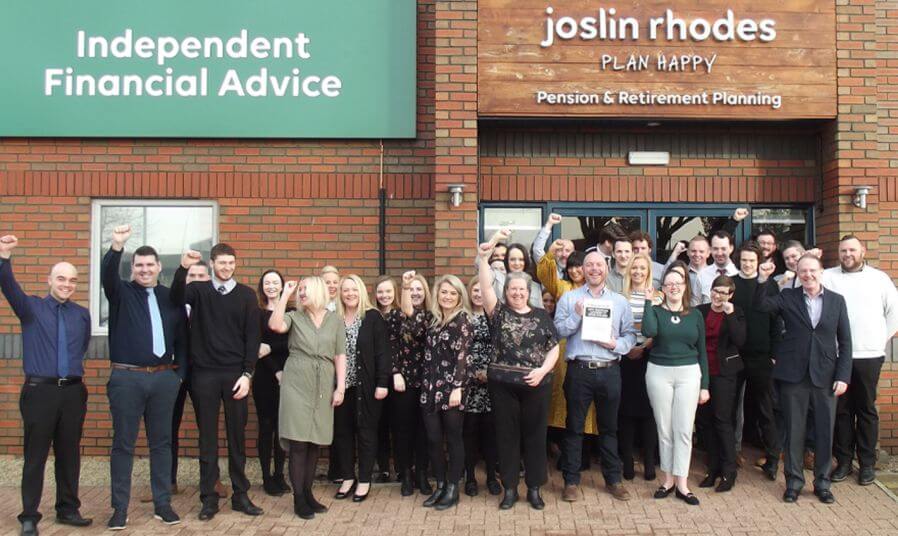 We're always interested in talking to talented people already experienced in Paraplanning
or want to start a new career in the role.
The Opportunity
Do you think you can help to change the way people relate to their money and free them to enjoy their lives and focus on what's important to them?
Are you a qualified, experienced Paraplanner or do you have an interest in a career in Financial Services, qualifying to Diploma level and beyond?
This could be the ideal role for you
Joslin Rhodes has grown by being fantastic at what we do, merging life coaching with financial advice to really improve people's lives.
We work primarily with ordinary folk at or approaching retirement, coaching them through the life and money decisions they face.
Demand for our services continues to grow, which is great. As such we've identified a need for an awesome person to join our team, learn the ropes and get qualified.
We're looking for someone to support Paraplanners and Financial Planners when informing and advising clients on financial strategies, plans and products that will achieve the best possible outcome for the client.
Our people need to work collaboratively with each team in the business to ensure a great client experience and ongoing relationship is achieved.
You'll be involved in production and quality targets and will be a positive, organised individual who works well under pressure.
Are we right for each other?
[mpc_accordion auto_indent="" mpc_icon__icon="fa fa-chevron-down" mpc_icon__mpc_tooltip__border_divider="true" mpc_icon__mpc_tooltip__padding_divider="true" class="careersaccordian"][mpc_accordion_tab title="Our core values" class="careertabheader"]
We tell it like it is
We simplify to empower
We ask and answer the BIG questions
We give warmth & comfort
We put WOW in everything we do
We're looking for someone who is trustworthy, can tell it like it is, deal with tough questions and has a 'get stuff done' attitude.
Do the following attributes sound like you?
You do what you say you're going to do
You want to change people's lives
Our core values resonate with you
These values are held in both your personal and professional life
This role requires great attention to detail ensuring our client reports are accurate, as well as a desire to achieve the best human outcome and the ability to work to tight deadlines.
It doesn't matter if you don't have any Financial Services experience, we can teach you that.
You'll be part of a large team within the Paraplanning department and responsible for the preparation of reports.
We offer a great salary based on experience and qualifications, an employer contributory pension scheme and the autonomy to do what you do best.
We believe we offer a 'get out of bed every day and work with great people' environment.
You could be a part of something unique and special that adds value to the world and have a job in a company that supports and champions the human outcome for all, our team, clients and managers.
Salary is dependent on existing qualifications and experience.
Send an email with an overview of who you are and why you think you'd make a great Paraplanner, along with a copy of your CV to recruitment@joslinrhodes.co.uk
Closing Date: When we find the right person.