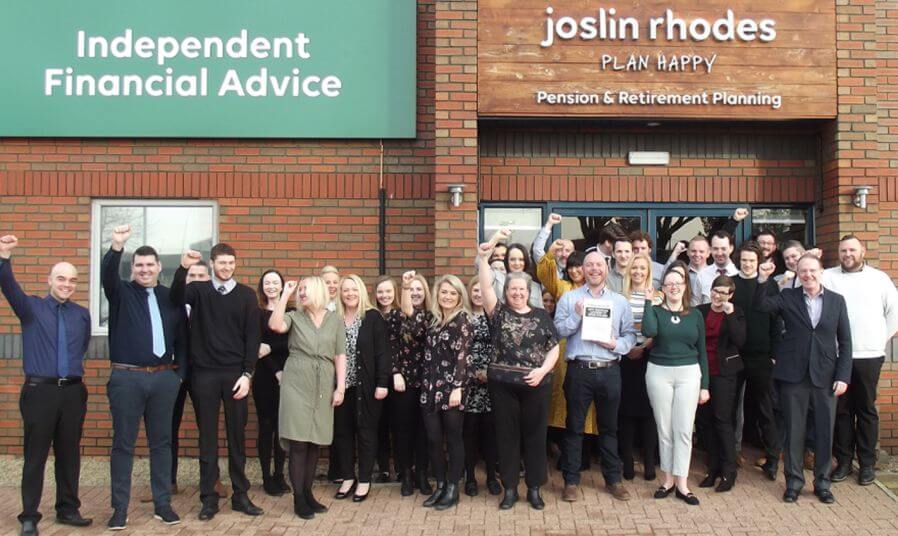 The Opportunity
Joslin Rhodes has grown by being fantastic at what we do, merging life coaching with financial advice to really improve people's lives. We work primarily with ordinary folk at or approaching retirement, coaching them through the life and money decisions they face.
Demand for our services continues to grow, which is great. As such we've identified a need for an awesome person to join our marketing team.
We're looking for someone to help grow awareness of our retirement planning service and generating leads to support our growth plans. You'll be well organised and up to speed with the latest digital trends and technology.
The marketing mix includes e-mail, PPC, organic and paid SEO, website, social, video and webinars. Supporting further growth of this business, there's lots of opportunity to make your mark and add value to the business.
Find out more
We simplify to empower
We ask and answer the BIG questions
We give warmth & comfort
We put WOW in everything we do
Support lead generation through creating and executing an effective digital marketing strategy.
Develop and implement digital marketing campaigns, whilst helping to maintain website and social media channels.
Stay on top of deadlines and run multiple campaigns, while pursuing new ideas and means of engaging your audience.
Manage all paid promotion for Joslin Rhodes through social media
Work with the content specialist producing content to improve SEO and website conversions monitoring and evaluating performance.
Co-ordinate a series of educational webinars
Manage PPC campaigns alongside PPC agency to monitor campaigns and ensure ongoing improvement.
Develop and manage email marketing activity
Monitor digital channel performances and produce reports and recommendations for areas of improvement.
3 years commercial experience gained within digital marketing in a similar role running lead generation campaigns
Experience in SEO, PPC, email and social media marketing with the aim to drive growth
Excellent understanding of digital marketing concepts and best practices.
Strong understanding of Google Analytics, Google AdWords, Google Data Studio, WordPress and paid social channels including Facebook, Twitter, Instagram, LinkedIn, and YouTube.
Excellent communication skills and strong track record of creating compelling and effective integrated campaigns utilising the digital marketing mix.
Proven experience in the management of e-mail automation systems and creation of landing pages
Digital design skills (desirable but not essential)
Proactive and self-motivated
Do our core values resonate with you?
A salary between £20,000 to £25,000 depending on experience
Employer contributory pension scheme
Get out of bed every day and work with great people doing a fantastic job with amazing clients
Be a part of something unique and special that adds value to the world
Have a job in a company that supports and champions the human outcome for the team and our clients
Send an email with an overview of who you are and why you think you'd make a great digital marketing executive along with a copy of your CV to recruitment@joslinrhodes.co.uk
Closing Date: Friday 14 August